Info:
I first seen this game concept in 1981 on my Commodore Pet (Text only) and again years later with added graphics on my Amiga. So take in some of the London sights as you take on your computer in this tactical little brainteaser.
Single player, PC only.
As this is my first completed GLBasic game, some constructive feedback would be appreciated.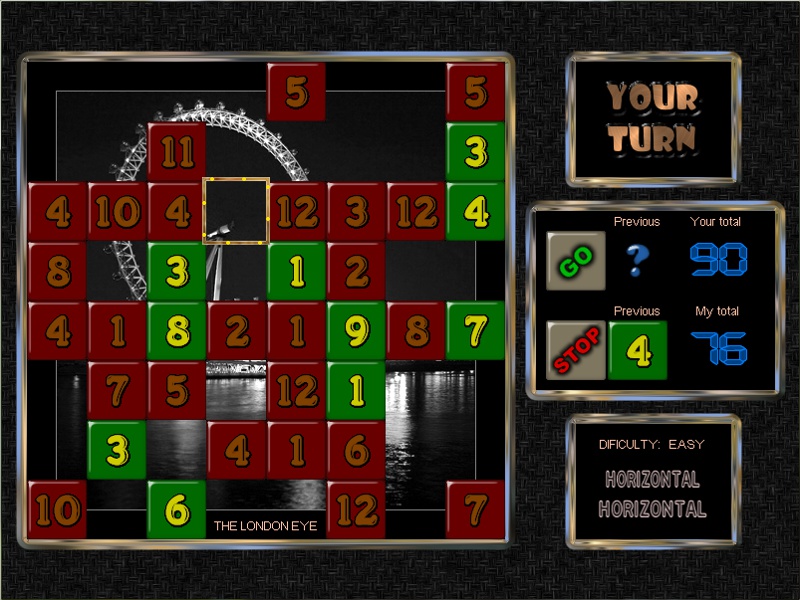 Download:
topitlondonedition.exe - 7.41MB
Author:
Sixth Sense
Homepage:
https://sites.google.com/site/6ixth6ense/