Info:
Your aim is to change all silver stars into a gold colour .
That's very easy. You run simply over the stars.
For each changed star you will get two points.
If you have changed all stars into a gold colour, the level is complete.
and you will get the residual time on your score.
Follow the instruction at the screen !

Player input:
go on player and press return key.
type your name and press space bar.

For playing this game, you take the arrow keys.
You can type your opinion in the german forum about this game !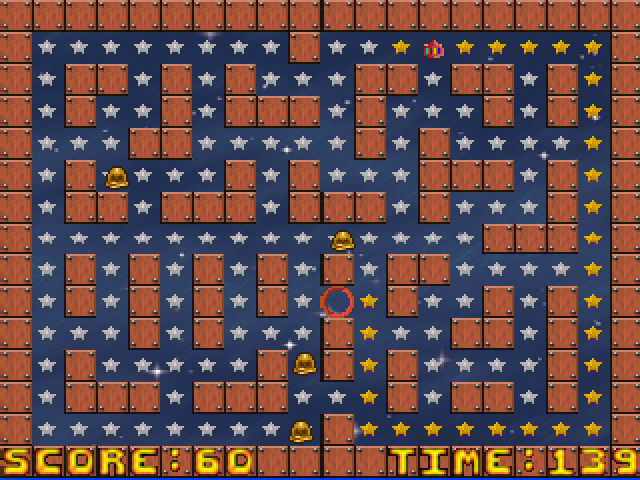 Download:
UfoOnTheRun.rar - 1.28MB
Author:
peterpan