Info:
This game was developed by using GLBasic (www.glbasic.com) for the 10th
LUDUMDARE 48h contest with the theme "chain reaction".

Aim:
Move at minimum 50% of the gray crabs from the trap to the ocean by controlling the red hovercraft with the mouse.
Kill the yellow (diseased) crabs by contacting them with the red hovercraft while pressing the left mouse button.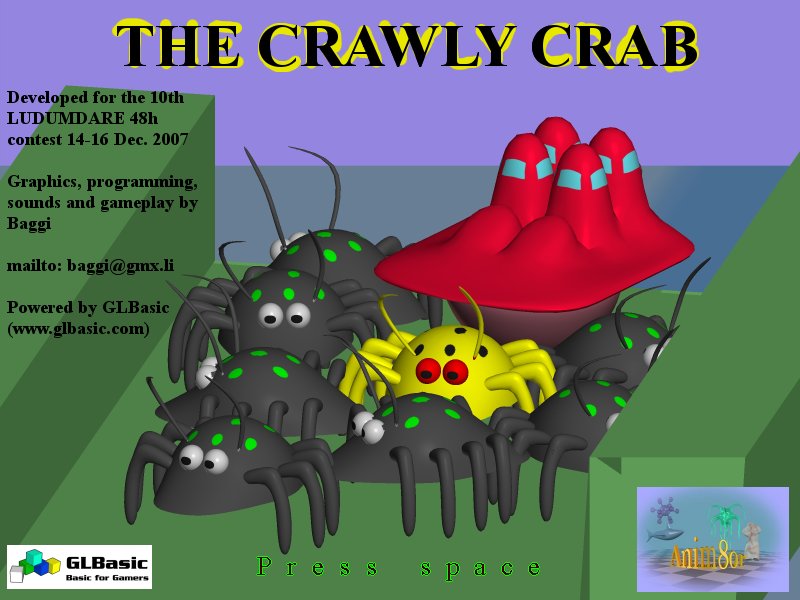 Download:
TheCrawlyCrab.zip - 23.53KB
Author:
Sebastian Mieruch
Homepage:
http://www.glbasic.com