Info:
Load and use 2D AC3D models as if they were simple SPRITEs.
This gives you access to real vector graphics in 2D.
Update: Can use polylines and draws these using POLYVECTOR. That way you can have the glowing-lines as in "GeometryWars" for FREE!

Update (V0.97): Collisions on rotated objects possible, faster for iPhone.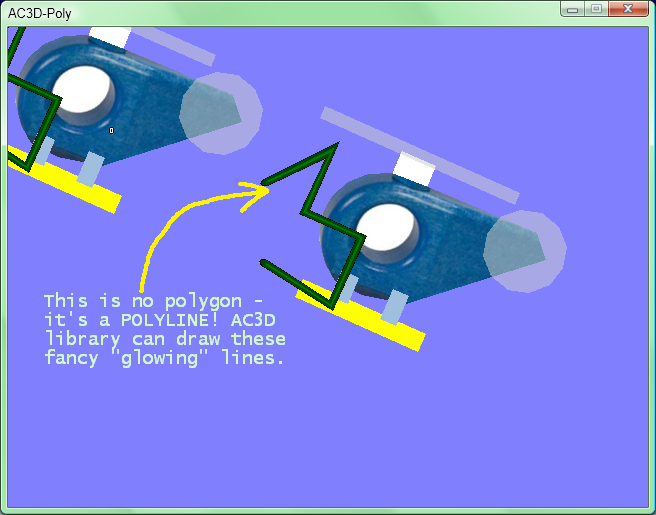 Download:
ac3dpoly.rar - 465.31KB
Author:
Gernot Frisch
Homepage:
http://www.glbasic.com