Info:
The classic.

Enter to return to the menu, left mousebutton to reveal a field, right mousebutton to flag it.

Beginner, Intermediate and Advanced levels are implemented, no custom fields...

Update:
-Fixed a bug, where the game would crash when you click a field, hold it, drag your mouse away from the gamewindow and release it.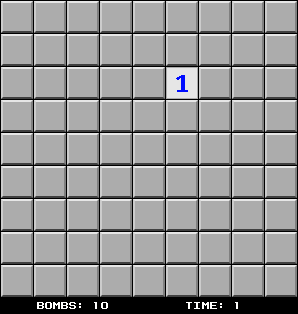 Download:
minesweeper.zip - 444.79KB
Author:
keladude2